Your Mortgage Made Easy.
Get Your easy, hassle-free digital mortgage here.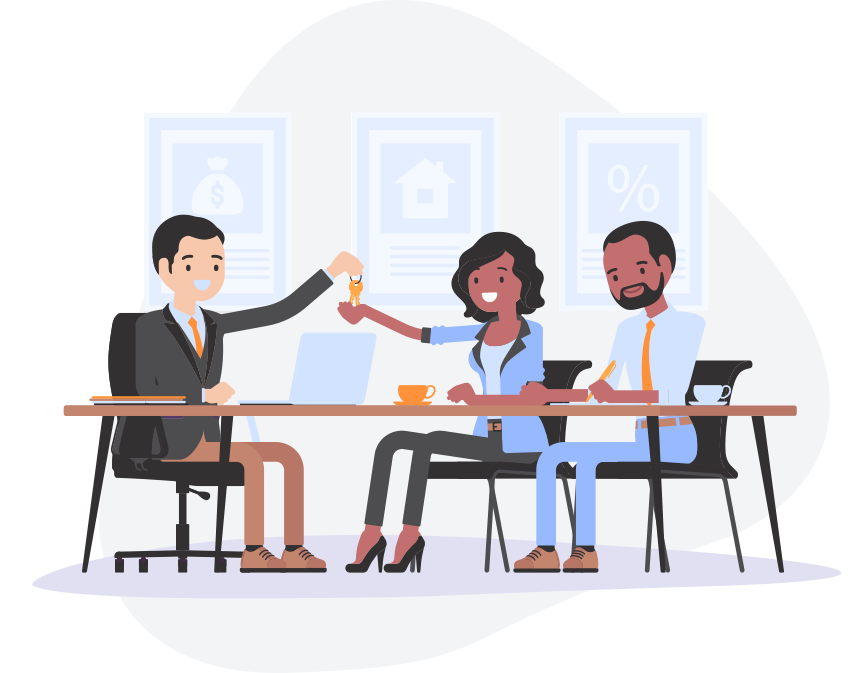 Refinance to a Fixed Rate Mortgage in Lake and Mendocino Counties!
Welcome to the official site of Memo Zazueta at RGC Lending Inc. We are a full-service mortgage company based in Ukiah, CA. We specialize in helping you to refinance to a fixed rate mortgage in and around Ukiah. We also serve the surrounding cities in Mendocino, Lake and Sonoma Counties. Whether you are buying a home or refinancing in any of these zip codes: 95482, 95453, 95490, we can help you realize your dream of home ownership or save you money when getting your new lower monthly payment.
In terms of Purchase Loan programs, we offer the following:
FHA | VA | USDA | HomePath | Jumbo | Conventional
Not sure if you qualify? We can help you with that, too!
We offer a wide range of finance options, designed to best meet the needs of local borrowers. If you're looking to pre qualify so you can start shopping,, we can assist you. We offer the following Financing Programs and can do it completely online. FHA Cash Out | FHA 203k | VA Streamline | VA Cash Out | USDA Streamline | Conventional | HARP | Jumbo
What makes RGC Lending Inc unique is that we offer the following niche programs as well: You can get the process started from the comfort of you home and have time to spend doing what you love.
Contact Memo Zazueta at RGC Lending Inc today to discuss your mortgage loan options and find out which loan program will best suit your needs.

YEA!!!!! Thanks so much Memo for all your hard work and detailed attention to our loan. You made the process effortless on our part. We never even had a worry about any little thing. You took care of it all. You bet it's your name that I'll recommend when anyone needs loan services. I might just text you now and again just for fun. You know our address. We'll have a beer in our new fridge with your name on it. In appreciation for all your help. Linda and Billy
Linda and Billy

Memo, I want to send you this note and say how much I enjoy working with you regarding arranging loans for my clients and other folks who buy my listings. I appreciate the fact that you are very proactive in keeping me informed, so that I can in turn keep my clients informed. When I first went into the real estate business an older real estate broker told me how important it is to keep our clients informed and he was right. Thank you for your knowledge and your work ethic. I enjoy working with you. Gary Nix Broker Associate Selzer Realty/Re Max Gold DRE# 00443632
Gary Nix

Memo is the best! We had an overall great experience using RCG lending and would highly recommend their services to anyone looking to buy a house in and around the Ukiah area. Memo is very knowledgeable and professional and will tell it to you straight! Thank you so much for making our home buying experience effortless.... The Ramirez family
Jaclyn Ramirez

Memo went over and beyond to make sure that not only I understood all the details about home buying (first time home buyer), but also made sure I got the best options out there. Communication was key with him. Never once left me hanging whether it was via phone call/text/or email- Monday morning or even Sunday evening. I 110% recommend him!
Lulu Alvarez

Thank you for helping make our dream a reality.... words cannot express the attention that you gave us and the patients that you showed us when you were explaining every little detail of our loan. May God bless you and your family for all the hard work you do.
Antonio Jacinto

Memo was incredibly thorough in his search of finding me a home loan. He took his time, answered all my questions, talked me through the process of finding a home and a home loan, was bilingual in Spanish and English and locked me in a great rate of 2.75%! I remember when we first started the process we scheduled a day and time to meet and he spent over an hour talking to me about buying a home, explaining the loan process and answering all my questions. I remember he took 30-45 min of his time and talked to me over the phone about the interest rates. He was very good in helping you find a loan and making sure you understand each and every step. I recommend Memo!
Lucia Pulido

Guilermo "Memo" Zazueta has excellent customer service. He goes out of his way to help you get the best interest rate on real estate purchases. He helps with every aspect. He knows every step of the process and makes it easy for his customers. We are very thankful for his help-!!
Shawnee Laiwa-Mckay

After several failed attempts to refinance my home I was ready to give up. I was referred over to Memo and he was my last attempt to refinance before giving up. Memo took a look at our unique situation and was not afraid to take us on. Next thing you know we are signing closing papers. Memo was very helpful through the process, understanding and answered all my questions along the way. I highly recommend you reach out to Memo for your refinance needs.
Aurora Lopez